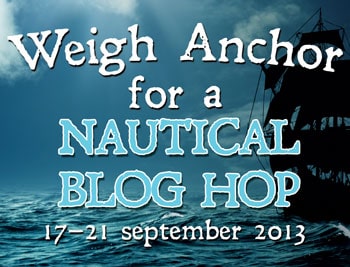 Welcome to my offering in this fun blog hop of nautical posts by historical fiction authors. Mine focuses on a Bronze Age shipwreck that reveals far more about the world I write about than you would ever guess. Please enjoy these other posts along the hop: J.M. Aucoin, Helen Hollick, Doug Boren, Linda Collison, Margaret Muir, Julian Stockwin, Anna Belfrage, Andy Millen, V.E. Ulett, T.S. Rhodes, Mark Patton,Ginger Myrick, Seymour Hamilton, Rick Spilman, James Nelson, S.J.A. Turney, Prue Batten, Alaric Bond, Joan Druett, Edward James, Nighthawk News, Antoine Vanner
THE ULUBURUN SHIPWRECK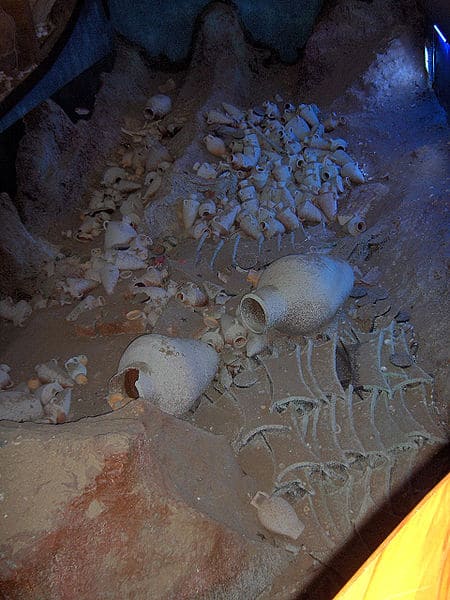 Sometimes disaster brings the best rewards. So it is with the Uluburun Bronze Age shipwreck off the coast of southern Turkey. While I'm sure the sailors who went down with the ship sometime around 1300 B.C.E. viewed the sinking of this ship as a complete loss, scholars and history enthusiasts gained immensely. For a writer of fiction set in the Bronze Age world of the Trojan War (Hand of Fire 2014), this ancient ship is a treasure trove. You would think an underwater archaeological dig would be less productive than a land based dig. You would think waterlogged artifacts would have less to offer, would have mostly rotted or washed away. You would be wrong.
From exquisite treasures such as a gold pectoral medallion representing a falcon with outstretched wings holding cobras in each of its claws to insights about trade routes and widespread interaction between far-flung peoples, this silent ship has a lot to say.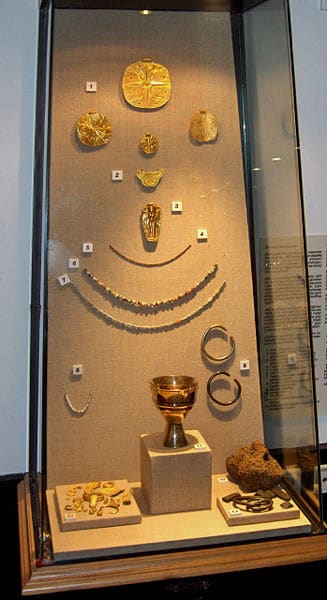 Until the 1960's no one tried to tangle out the information contained in underwater sites. Treasure seekers might raid sunken ships, but universities didn't view them as rich sources of information. For Aegean studies, the Cape Gelidonya shipwreck excavated by George Blass (who had to learn to dive in 1960 as his first step) changed all that. By the time the Uluburun shipwreck was excavated from 1984-1994, a great deal had been learned and far more precise techniques mastered. Both of these sites receive occasional updates as new approaches to dating, retrieving and preserving are developed.
So what did we learn from Uluburun?
Some things you'd expect. Like ship building methods and size of the ships used in sea trade during the Bronze Age (which we'd otherwise have no way of knowing). Actually, very little of the hull survives and this is one of the less productive areas of information revealed by the site, but what we did learn is this:

The ship of about 15 meters length and a beam of 5 meters could carry at least 20 tons of cargo. The hull was made of Lebanese cedar and the planks were fastened together with oak pegs using mortise-and-tenon joints, a technique that probably originated on the shores of the Levantine, gradually spread westward, and was still used much later in Graeco-Roman ships. The ship had a rudimentary 'proto-keel', the earliest documented by archaeology.
But way more impressive is the cargo and what it tells us:
The sea floor gave back to us "the largest and richest assemblage of Bronze Age trade goods and raw materials ever found" (Cemal Pulak, "Uluburun Shipwreck" fr. The Oxford Handbook of The Bronze Age Aegean).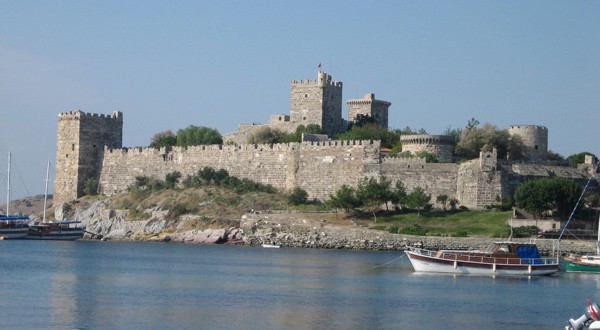 This amazing assemblage, by the way, can be seen in one of my favorite museums in Turkey. A gorgeously displayed version of the ship and its contents are housed in Bodrum Castle, built in the early 1400's A.D. Both the building and the Museum of Underwater Archaeology it houses are worth the trip (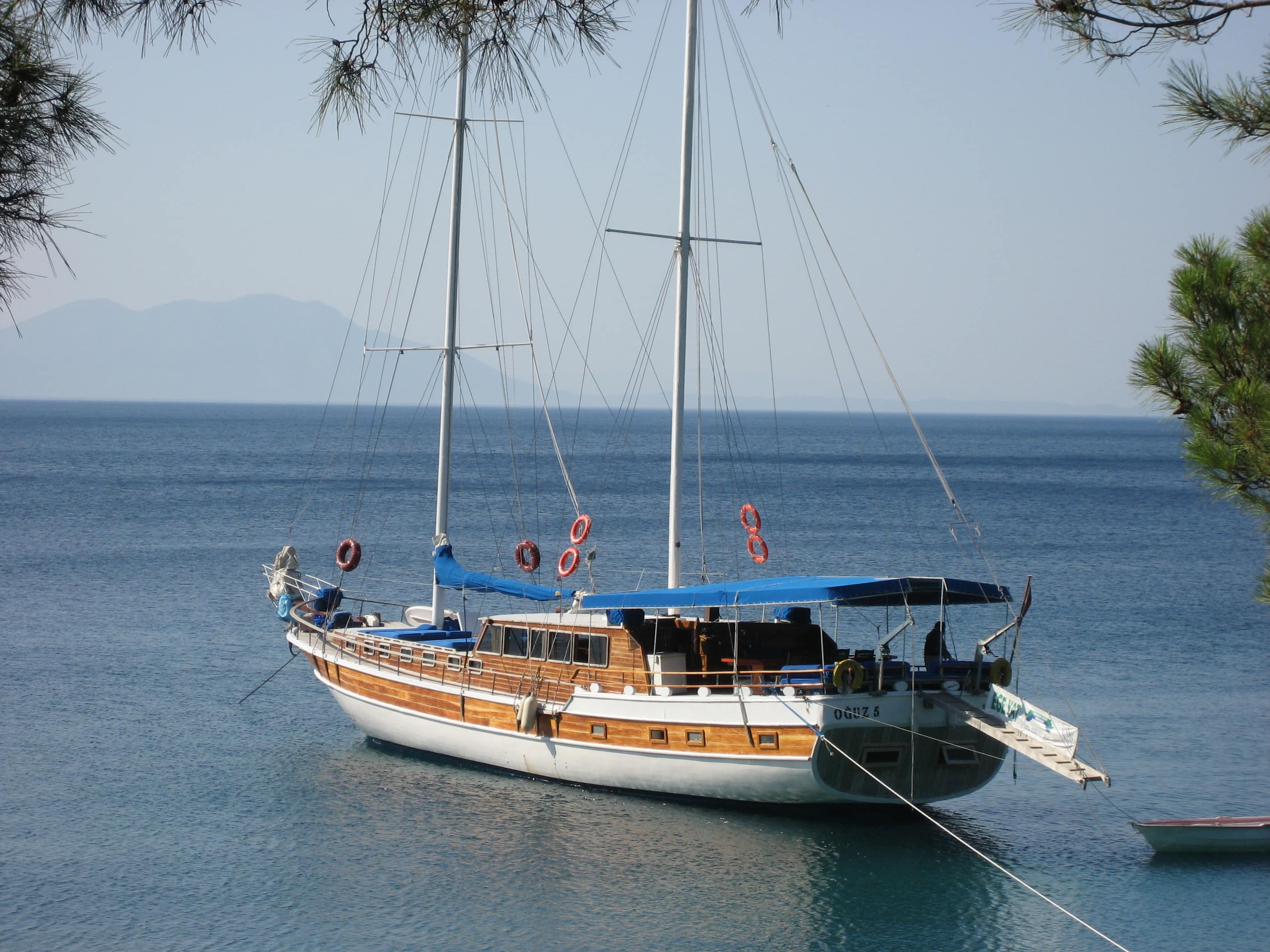 and you can take a gulet cruise for a week or so from Bodrum and discover total laziness… Gulets are large wooden ships not all that different from the one in the museum except for modern engines—but I digress.)
There's way too much about this ship to cover in this post, but I'll describe some details I found particularly interesting.
We know who some of the people on board were—which seems startling to me, especially as no bodies are involved. The crew was Canaanite (fr. the area now very roughly modern Israel), made up of 4 merchants and an unknown number of sailors. The merchants each had sets of weights using Near Eastern standards that help us identify their place of origin, along with other personal items found in places that indicate crew. The chief merchant, probably the captain, had a Canaanite sword, as well as an extra, fancy set of bronze weights shaped like animals.
But we also know the crew was accompanied by two elite status Mycenaean Greeks, who probably acted on behalf of the king who had ordered the precious goods being carried on the ship. Their presence, indicated by pairs of Mycenaean swords, seals, and other personal items, add to evidence that the ship's destination was mainland Greece. The cost and risk of trade meant most trade occurred at the palace level rather than small private endeavors, often "under the guise of 'royal gift exchange'" (Pulak). The royal correspondence of the ancient Aegean is full of references to such "gifts" on a massive scale that clearly raises it to a neatly practical form of mercantile business while sealing diplomatic ties. Such letters go back and forth between Egypt, the Hittite kings, Mycenaeans, Babylonians, and other Eastern kings.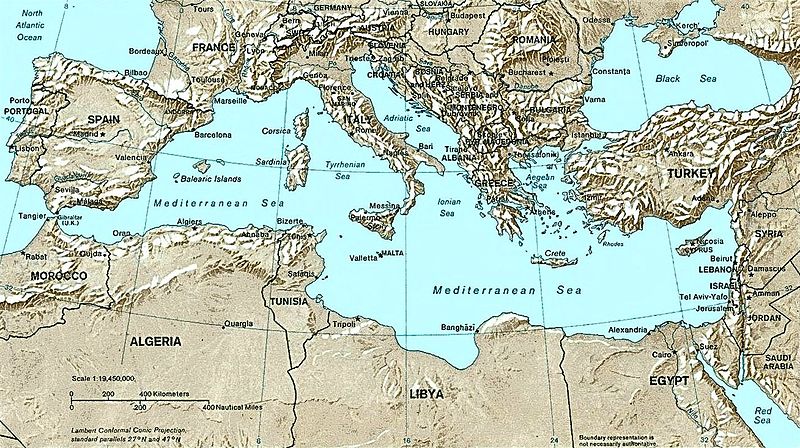 Ships hugged the shore as they sailed and surveys of Bronze Age wrecks have gradually shown us the route from the Levantine harbor (or possibly Cyprus) where this ship seems to have started to the Mycenaean heartland. Uncarved elephant and hippopotamus ivory also found on board, from perhaps Syria or Africa, and African ebony show how widespread the interconnectedness of the ancient world was. I think we still suffer from a false sense of "Western Civilization" superiority, Keats-like, born of our celebration of Athens and all the other laudable Greek accomplishments that we've worshipped since the Renaissance. But the reality is far more complicated and fascinating. Both the material cultures and the religious/literary traditions moved back and forth, influencing and counter-influencing over generations, although the most distinct movement is from the East leaving its imprint on the West.
Piles of copper, tin and glass ingots, amphorae of wine and oil, Cypriot pottery in the shapes of lamps, bowls, jugs, and wine cups formed the bulk of the cargo. Smaller, more refined objects included glass and faience beads, sliver bracelets, duck-shaped ivory containers, and ostrich eggshell vases. We owe quite a debt of gratitude to the divers who put in thousands of hours of time at dangerous depths to bring us this vivid window into the 14th century B.C.E. world of the Aegean.
Sources
Cline, Eric. The Oxford Handbook of The Bronze Age Aegean, 2010, Oxford University Press, Ch. 59 "Cape Gelidonya Shipwreck," George Bass, pp. 797-803 and Ch. 64 "Uluburun Shipwreck," Cemal Pulak, pp. 862-876.
Bass, George. "A Bronze Age Shipwreck at Ulu Burun: 1984 Campaign," American Journal of Archaeology, Vol. 90, No. 3 (July, 1986), pp. 269-296, Stable URL: http://www.jstor.org/stable/505687

My own novel, Hand of Fire, set in this rich Bronze Age environment–although only partially on a ship!–will be published by Fireship Press, coming in 2014.
In the Iliad, Homer gave only a few lines to Briseis, the captive woman Achilles and Agamemnon fought over. Hand of Fire brings Briseis to life against this mythic backdrop. Briseis, as healing priestess and strong-willed princess, must protect her city, an ally of Troy, from the Greeks. She gains much-needed strength from visions of a handsome warrior god she believes protects her. But when he appears, she realizes her tragic mistake. Achilles, the mighty, half-immortal Greek, destroys her city and kills her brothers. Briseis, fueled by unspeakable grief, raises a sword against the invincible warrior. With this act, she ignites a passion that seals his fate and changes her destiny.