2017-18 AZ Historical Novel Society Calendar
 All meetings are at the Poisoned Pen Bookstore
4014 N Goldwater Blvd #101 Scottsdale, AZ 85251
September 23, 2-4 pm
British Tea party and conversation with authors Juliana Gray (Edwardian) and Charles Todd (WWI), followed by an informal meeting in the new room at the Poisoned Pen. We have some catching up to do after our long summer break.
Bring sweet or savory snacks and beverages to share–or just bring yourself.
October 28, 2-4 pm
Speaker: Professor Duane Roen
Weaving Cultural History into Our Family History Writing: Sometimes family historians have only names, dates, and places for ancestors. But the more we gather names, dates, and other genealogical facts, the more we yearn for more personal connections to and understanding of those who came before us, found in stories about their lives and accounts of their daily struggles, hopes, and dreams. How can we enrich the stories that we write about our ancestors if we have relatively few details about their lives? Duane Roen will talk about using cultural/social history to flesh out the stories that we write about ancestors. Such history can give us a better understanding of what our ancestors experienced.
Bring sweet or savory snacks and beverages to share–or just bring yourself.
November 18, 2-4 pm
Speaker: Marylee MacDonald
Social Media for Authors: Detailed, sophisticated talk about the interconnectedness of different parts of your online platform, how to build and connect with readers and the most useful web tools to make your marketing/social media presence more effective and less time-consuming.
Bring sweet or savory snacks and beverages to share–or just bring yourself.
January 27, 2-4 pm
Speakers: Cynthia Kiefer and Linda Wickham
History Echoes: Exploring Family History Through the Stories of Those Who Lived It & the Artifacts They Left Behind
Linda Wickham and Cynthia Kiefer created History Echoes to help writers compose engaging vignettes and essays to enhance their family histories using their family's stories and artifacts, creative nonfiction strategies, and researched, "everyday lifeworld" details. Both also write historical fiction, initially inspired by ancestors and what might have been. During this presentation, Linda and Cynthia will share what they've learned developing History Echoes, their web site, and their writing workshops. In addition, they are developing online courses for family history writers and will discuss how they selected the platform and built the courses. During their presentation, they will also conduct an example or two of their writing exercises, so bring a notebook!
Bring sweet or savory snacks and beverages to share–or just bring yourself.
February & March Dates to be determined 
Speaker: Rhys Bowen
Topic to be determined
Speaker: Kristina Makansi
Craft talk on dialogue by experienced editor of Blank Slate Press
Bring sweet or savory snacks and beverages to share–or just bring yourself.
April 14, 2-4 pm
Speaker: Beth Cato
Everything (or thereabouts) you ever wanted to know about Steampunk and alternative history (2 fascinating sub-genres of historical fiction) by one of our very best local fantasy authors (one of Judith's favorites, in case you haven't gotten addicted yet…)
Bring sweet or savory snacks and beverages to share–or just bring yourself.
PAST MEETINGS
May 20, 2017, 3:30-5:30
We are inaugurating our new location for meetings with a conversation with three authors, our own Rosemary Simpson with her new novel What the Dead Leave Behind, Radha Vatsal with the novel Murder Between the Lines and Gian Sardar, You Were There
Topic: Setting as character in historical fiction. Also how these authors helped motivate their female "sleuths" to get active in unraveling the mystery and overcome obstacles, whether the challenges were historical/societal or inner psychological ones.
March 25, 2017, 2-4 pm
Speaker: Windy Lynn Harris is the founder of Market Coaching for Creative Writers and author of the upcoming book Write It Short: How to Craft and Sell Short Stories and Personal Essays (Writers Digest Books, August 2017).
Topic: How to craft short stories and essays that sell: Learn the most important storytelling tools for writing short prose and how to make them work for you
February 25, 2017, 2-4 pm
RESEARCH! Learning from each other
For our February meeting we will do something different. Bring your best research tip or useful historical information source and share it briefly. We'll be networking historical fiction style.
If it's best to have in writing, bring 20 copies to hand out, such as an online reference link, illuminating website, name of a helpful international archive or library, a reference work available locally, a museum collection, census data, or what have you. 20 ecologically small slips of paper with your bit of info (and your name) are just fine. We'll get to know each other better and learn from our collective experience.
Location: Ann Griffin's
January 14, 2017, 2-4 pm
Speaker: Annmarie Banks, "Historical Fiction with a Mystical Twist," Long time bookseller and author of The Hermetica of Elysium, The Necromancer's Grimoire and Books of the Dead (among other titles)
Topic: The elements of good historical fantasy. What readers like, what raises eyebrows and how to keep the fantasy believable
Location: Cynthia Kiefer's
November 12, 2016, 2-4 pm
Speaker: Chandler Longbons and Emma Totten of BuzzlyMedia.com "Customized Social Media Strategies that Make Sense for Your Brand"
Topic: Social Media best practices and some unique ways for authors to promote their content
October 22, 2016, 2-4 pm
Speaker: Liz Warren, author of The Oral Tradition Today: An Introduction to the Art of Storytelling, is a 4th generation Arizonan, who directs the South Mountain Community College Storytelling Institute in Phoenix. The Institute received the 2014 New Times Best of Phoenix award for "Best Place to Learn to Tell Tales" She's the storytelling coach for the Arizona Storytellers events produced by the AZ Republic.
Topic: Effective author talks, three approaches: Learn to tell a miniature story around a dramatic moment in your novel. Learn to connect with your readers by leveraging your life story. Connect with your listeners through the story of what inspired your book.
September 17, 2016, 2-4 pm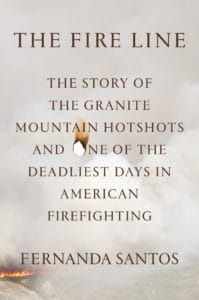 Speaker: Fernanda Santos, author of The Fireline: The Story of the Granite Mountain Hotshots and Phoenix bureau chief for the New York Times
Topic: Reconstructing (recent) history: Transforming public records, academic studies, historical documents and live interviews into pieces of a giant puzzle to reveal the story behind one of the deadliest days in American firefighting.
Location: Judith Starkston's, 2004 E. Granite View Dr. Phx, AZ 85048, 480-283-6248
May 7, 2016, 2-4 pm
Judith Starkston's house. Email if you need the address. Everyone Welcome!
Bring a snack or beverage to share or just bring yourself.
Topic: Networking for Writers. Speaker: Judith (sorry, no one famous!). I'm having a good time reading the "experts" on this subject and checking that against my own experience. I can't promise a fount of wisdom but I will promise a good think about a variety of aspects of this skill we all keep plugging away at. Last AZ HNS meeting before our summer break. We desert dwellers go into hibernation in the summer…. Or we split town.
February 13, 2016, 2-4 pm
Email Judith for directions to the Scottsdale location (a new location–if you didn't get the email, you'll need to ask!)
Speaker: Jillian Cantor, author of The Hours Count
January 16, 2016
Windy Lynn Harris "Getting Short Prose Published"
Her excellent website and where you can sign up for her mentoring classes which will help you get your short prose into literary journals: WindyLynnHarris.com
November 7, 2015
Speaker: Donis Casey
Topic: Writing Dialogue
Bring a snack or beverage to share. Email Judith for directions.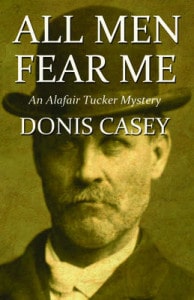 Donis Casey is the master of dialogue in historical fiction, so I've asked her to teach a master class on the topic. Don't miss it. Her latest novel in the Alafair Tucker series is out in November and I've read advance copy. It's superb. Once again, Donis totally immerses her readers in another world: this time, the home front conflicts in Oklahoma as the US entered WWI.
September 19, 2-4 pm at Judith Starkston's house. Email for directions and to rsvp.

Speaker and Topic: Yuvi Zalkow on Scrivener
Scrivener is a highly effective program for writers. Many of us use it and others have been meaning to get going with it. This talk is for both the beginner and the experienced user. Yuvi will do an hour presentation on using Scrivener including a Q&A session. He will focus on how to use Scrivener to help the shape, flow and organization of a book. He'll also show you how to use some of the features that relate to storing and organizing research material. We're bringing him in from Portland Oregon via Google Hangouts on the big screen. He's extremely entertaining and insightful–hence we picked him to teach this class! He's also the author of A Brilliant Novel in the Works.
If you want a taste of Yuvi's amusing ability to teach and entertain on screen here is the link to the videos on his website.
As usual we will have food and beverages after the presentation for some fun socializing together.
April 25, 2-4 p.m. at Jud