If you are a writer or reader of mysteries and thrillers, you will want to attend the WriteNow! 2012 Desert Sleuths Sisters in Crime Conference on August 11, at the Millenium Resort in Scottsdale, AZ. The theme is "Criminal Minds: Investigating Today's Writing Scene" and will feature a number of speakers including Dennis Palumbo, Dana Kaye, and Sean Chercover. You may also request a pitching session with Deni Dietz, Acquiring Editor for Five Star Publishing. Poisoned Pen will be set up selling speaker/authors' book and books about writing. Of personal interest and pride for me: the launch of this year's Desert Sleuth Anthology, including my mystery story called "A Season for Death." Come hear an entertaining and fascinating group of writers and publishing experts and pick up a copy of SoWest: Desert Justice signed by the authors.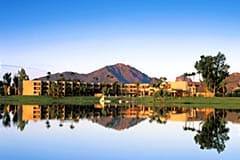 It's a day long conference. Your $80 registration ($90 non Desert Sleuth members) includes a plated lunch, continental breakfast and afternoon snack. Our lovely room for the conference looks out on one of the lakes in McCormack Ranch. We'll have a silent auction of writer/reader related items. Spend a delightful day with a sharp and talented group of writers–the lunchtime conversation and networking possibilities are worth the price of admission.
If you live outside the Phoenix area, the Millenium Resort is offering rooms for $69, which is a great deal. The resort is beautiful and would be a great get away. Do mention that you are attending the conference in order to get this excellent rate.
Sisters in Crime is a national organization that promotes women mystery and thriller writers in the publishing industry where typically men get a lot more press and respect. I've found many great friends through SinC both locally and around the country.
All the details about the conference and the registration form can be found on the Desert Sleuths Website.
Profiles about some of the speakers on the schedule:
Dennis Palumbo – Psychotherapist/Author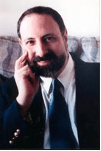 Dennis Palumbo, M.A., MFT, psychologist to the stars, is a writer and licensed psychotherapist in private practice, specializing in creative issues. His newest crime novel, Fever Dream, is on sale now from Poisoned Pen Press.
His first Rinaldi mystery, Mirror Image, was published in 2010.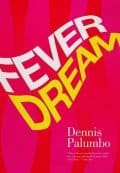 Palumbo is also the author of Writing From the Inside Out (John Wiley), as well as a collection of mystery short stories, From Crime to Crime (Tallfellow Press). He is the winner of the WGA best screenplay nominee, is a columnist for Psychology Today, and an avid Huffington Post blogger.
Award-Winning Author – Sean Chercover



Sean Chercover is the author of the novels Big City Bad Blood,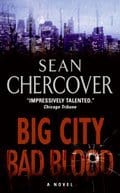 Trigger City and The Trinity Game, as well as short stories that have appeared in a number of anthologies. His work has received the Anthony, Shamus, CWA Dagger, Dilys, Crimespree, Gumshoe and Lovey awards, and has been shortlisted for the Edgar, MacAvity, Barry, ITW Thriller and Arthur Ellis.
Dana Kaye – Publicity Guru 



Dana Kaye, owner of Kaye Publicity, received her B.A. in Fiction Writing from Columbia College Chicago. After college, she worked as a freelance writer and book critic. Her work has appeared in the Chicago Sun-Times, Time Out Chicago, Crimespree Magazine, Windy City Times, and on GapersBlock.com. This experience has been crucial to her publicity career: she has the contacts and necessary industry insight to form pertinent, widespread media campaigns.
Denise Dietz, Senior Editor for Five Star Publishing (the fiction imprint of nationally renowned Gale Publishing) will be accepting a limited number of pitches from attendees.