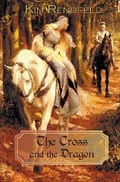 Kim Rendfeld (author of The Cross and the Dragon and The Ashes of Heaven's Pillar (forthcoming), invited me to participate in this blog hop tour and answer four questions about my writing process.
.
.
.
My Writing Process
1) What are you working on?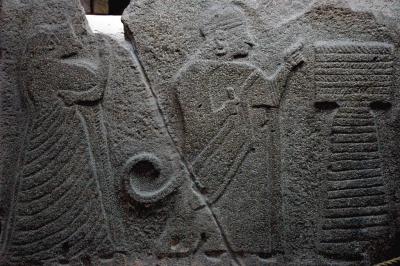 My current work in progress is an historical mystery with Puduhepa, Queen of the Hittites, as my "sleuth." Although the Hittites had an empire that rivaled Egypt and Babylon, history forgot about them until modern archaeology quite literally dug them out of obscurity. Had Queen Puduhepa not suffered the vagaries of historical memory, she would be as famous as Cleopatra. She's quite an extraordinary woman and she reigned over a hugely powerful kingdom for something like sixty years, carrying on after the death of her beloved husband, King Hattusili. I've taken a mysterious episode early in these two historical figures' lives when charges of sorcery were made in the Hittite courts and I've combined that with their fantastical but entirely historical love story. (Imagine if Ishtar, the goddess of love and war, had a direct hand in your courtship.) It's lots of fun to write and I hope will help redeem my dear Pud from her current state of obscurity.
2) How does your work differ from others of its genre?
While historical fiction clearly requires historical research to do it right, not all periods are quite so challenging to explore as the late Bronze Age in what is now Turkey. I read with envy of my fellow HF writers looking through old newspapers. Newspapers? I get to work with clay tablets written in a script that looks like bird tracks.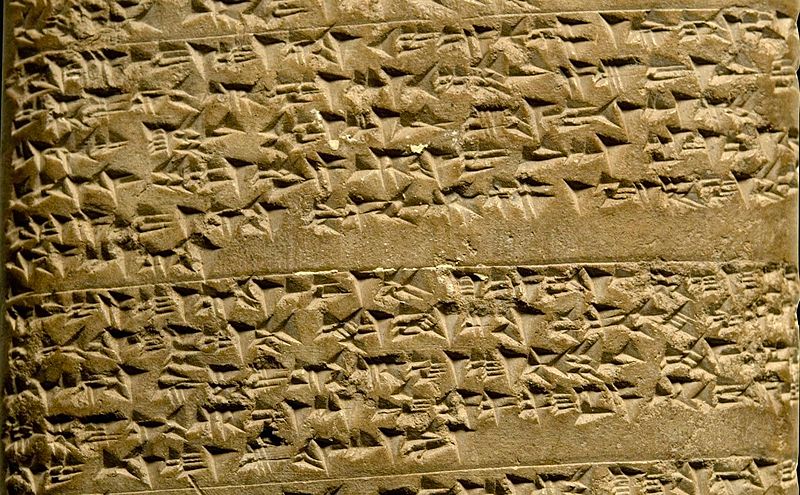 Fortunately there are scholars who do the translating, but the translations aren't all that much more comprehensible. When I want to have a meal in my books, I'm stuck looking for available organic materials by scanning DNA reports from archaeological sites or looking over palace lists in the Linear B tablets. Then I look at the pots, strainers, and utensils available and make it up from there. What I wouldn't do for a cookbook from the period… So I guess my primary difference from others in historical fiction is the kind of material I use for my research and the need to bring my readers into a very distant and exotic world. I have to make that world feel real from scratch—no preexisting knowledge to depend on.
3) Why do you write what you do?
Complete insanity? This answer has occurred to me as I tried to find a publisher for my first book, Hand of Fire. The ancient world is a small niche among historical fiction readers, and my corner of the ancient world is an even smaller subset of that niche. (Romans would have been a much more marketable choice, for example, and I did teach Latin for twenty-some years.) Agents would tell me they love my manuscript but can't see making enough money to represent it. Fortunately, my press, Fireship, has a bigger vision than those agents, and my book, Hand of Fire set during the Trojan War will be published in September 2014. It's going to be up to all of you to buy it and show how limited the agent-imagination is.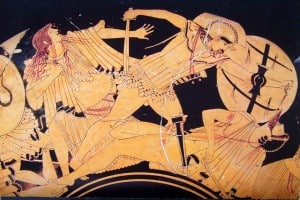 So why choose this niche? It started with Homer and the Iliad, which I love. I wanted to tell Briseis's story, the captive woman Achilles and Agamemnon fought over. That led me into research about the peoples of the area around Troy, who were heavily influenced culturally and politically by the Hittites and were in most ways related peoples. From there, I guess, I can only explain that an irrational passion for Hittites and ancient Greeks took even firmer hold in my heart after all that research, and I'm hoping to convince others that this world is worth reading about.
4) How does your writing process work?
The most important ingredient in any writing process is sitting in front of the screen and writing. Doesn't particularly matter if the writing is good on every occasion. In fact, worrying about the quality of every word is a good way not to be a writer. Just write. Every day. You will clean out the garbage later while editing.
For this second book, I've organized my daily writing with a program called Scrivener and an outlining technique taken from screenwriting. Scrivener allows me to "see" the whole book's overall pattern by letting me use "index cards" laid out with brief phrases for each scene. I can move them around and choose which I feel like writing on any given day (or eject a scene or add one—outlining has its limits & change keeps happening). Scrivener lets me jump in without worrying about how the whole thing is fitting together—because I can see that later and fix what needs repairs. I'm much better at getting the writing done each day as a result, although I fall off the writing wagon pretty easily when life gets in the way.
Please join these three wonderful writers when they post about their writing processes.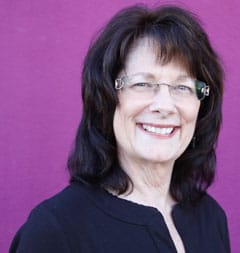 Karen Randau will post on March 10. Find her post on her website.
Karen Randau writes because it's fun. She finds her inspiration in the outdoors, particularly the forest that surrounds the picturesque Arizona mountain town where she lives with her husband, Eric. She is Director of Communications for the international non-profit, Food for the Hungry, and has traveled to several countries in Africa and South America with them. She particularly enjoyed hiking in the Andes mountains of Bolivia. She has three published non-fiction books, writes a blog to help aspiring authors at KarenRandau.com
, and writes about poverty and hunger issues at Food for the Hungry.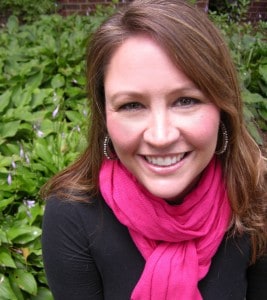 Heather Webb will post on March 17. Find her post on her website.
Heather Webb is the author of BECOMING JOSEPHINE, her debut women's historical, and the forthcoming RODIN'S LOVER, releasing in winter 2015 from Plume/Penguin. A freelance editor and blogger, Heather spends oodles of time helping writers hone their skills—something she adores. You may find her Twittering @msheatherwebb, hosting contests, or hanging around RomanceUniversity.org as a contributor to the Editor's Posts. She is also a contributor to the award-winning site, WriterUnboxed.com. She loves making new reader and writer friends. Stop on by her website and say hello!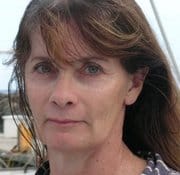 Linda Collison will post on March 10. Linda's blog is Sea of Words: Charting a Course from Imagination to Publication on her website.
Linda and her husband Bob Russell have sailed thousands of blue water miles together. The three weeks the couple worked as voyage crewmembers aboard the HM Bark Endeavour replica in 1999, inspired Star-Crossed (Knopf; 2006) which was republished as Barbados Bound, book one of the Patricia MacPherson Nautical Adventure Series, now published by Fireship Press. The New York Public Library chose Star-Crossed to be among the Books for the Teen Age in 2007.
Collison's fiction and essays have been published in numerous magazines, and she has received awards for her writing from the DAR, National Student Nurses Association, Maui Writers, Southwest Writers, and Honolulu Magazine. She is also the author of Looking for Redfeather, a contemporary, coming-of-age novel, and several short stories published under her Fiction House, Ltd. imprint.