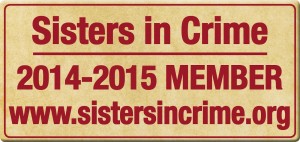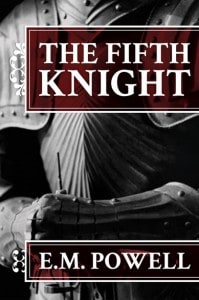 I am glad to have been tagged in a blog hop of one of my favorite writers organizations, Sisters in Crime. (The full scoop on this hop can be found here.) E.M. Powell included me in this. She is the author of The Fifth Knight. Her post about women characters who "have their feet firmly on the ground yet can really piss people off too," her favorite book, challenges of writing and her excellent advice to novice writers can be found here.
This hop gave me quite a list of questions to choose from and here are selections:
Which authors have inspired you?
My debut novel is set in the Trojan War and definitely owes a lot to Homer's Iliad, although my readers don't need to have read the Iliad or know anything about this far away period of time—that's my job. My readers get to enjoy an effortless ride into the past. But besides being deeply imbued with an epic poet who composed more than 3,000 years ago, I also owe a huge debt to some current writers of historical mystery. For inspiration about incorporating important themes and ideas into my novel without slowing down the story, I looked at Priscilla Royal's mysteries with Prioress Eleanor. Read Covenant with Hell or Sanctity of Hate and you'll see what I mean—big ideas, page-turning. Great inspiration.
At one point early on in the long journey to publication an agent made the astute observation that my dialogue wasn't fresh. It's complicated writing authentic and engaging conversations in English for ancient characters who didn't speak English to begin with. How to make them fresh without sounding anachronistic? How to indicate social standing and all those other layers? I looked at Kelli Stanley's The Curse-Maker set in ancient Rome and found excellent subtle models and I studied how she crafted a slave's language differently than a nobleman's etc. I also looked at Kate Quinn's and Stephanie Dray's books set in the ancient world. Great inspiration for bringing the far away in time, up close to the reader.
What books are on your nightstand right now?
In truth, there's a giant stack of books that I'm unlikely ever to make it through in this lifetime (although I may be found crushed by them), but in the more "active" stack nearer to my bed, Heather Webb's arc of her upcoming novel Rodin's Lover is calling to me. I'm also gradually making my way through a research book by an archaeologist I met in Cyprus this spring, Joanna Smith, Art and Society in Cyprus from the Bronze Age into the Iron Age.
If you were to mentor a new writer, what would you tell her about the writing business?
I'd tell her that writers are the friendliest group of people she could have hoped to work with and to make the fullest use of that blessing. Get to know local writers (your local chapter of Sisters in Crime is a good place to start) and go to conferences, both the sort for readers, like Left Coast Crime, and the sort that focus more specifically on teaching you how to write or mentoring your manuscript (like Rocky Mountain). Face to face friendships and mentoring is irreplaceable but the travel-based variety is expensive. Fortunately, you can make the needed friends online. It will pay you back many times over to spend time and energy developing genuine friendships. Offer what you have to the online world—your area of expertise, your reviews, your talents—via your blog and participation on group websites and discussion platforms. You'll establish your reputation and the friendships will come along. Offer real investments of time and thought into them. Getting published may be a special kind of hell and publishing may be going through some tough times, but don't get confused by all those rounds of rejection from agents and editors. At the core of this business are people who really want you to succeed. This is the way I think about it. How many refrigerators do you buy in a decade? One, if the manufacturers are lucky. So there's competition for your choice. But how many books does a reader read in a year? A lot. And if I buy this book it doesn't mean I won't buy that one—in fact if they are on similar topics and I liked the first one I'm more likely to buy the second one. There's synergy not competition with books. So when you have a question or need a friend as you start your writing career, reach out to the writers you find around you in your town or online. They'll be the best assets you can have. Well, that worn thesaurus is a pretty good friend too if you know how to use it intelligently!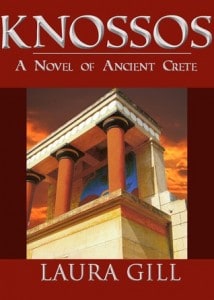 I'm tagging Laura Gill author of an impressive array of books set in the ancient Greek and Minoan world. Her most recent book is Knossos. Earlier books are Helen's Daughter, The Young Lion, The Outcast, and The Warrior. Find her on Goodreads or Amazon
To get to her blog post on her website, Helen's Daughter, click here.