Some posts I enjoyed this week: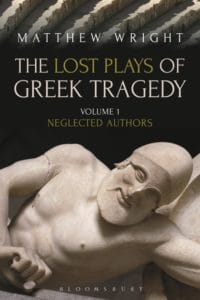 What if Greek tragedy was about magic, sex and happy endings, not fate-brought comeuppance for hubris-committing kings? Sounds silly, but maybe not so much. Matthew Wright, a UK Classics professor, has studied all the fragments and hints of the plays that didn't come down to us, and that's his assertion. That would certainly change
our view of this major strand of "Western Civilization." Since I'm a big fan of shaking up our monolithic view of the big WC (pun intended), I like his thinking. He notes the fragments of one tragedian, Agathon, sound like Oscar Wilde—and in fact Wilde was probably influenced by these fragments. Aeschylus and Sophocles definitely aren't "Wildean" so he has a point about how different our sense of Greek tragedy would be if we included the whole corpus. He's written a book, The Lost Plays of Greek Tragedy, in case this is a topic you really want to delve into. I'm enjoying this Monday morning mind bend. Click here for The Guardian "The One Where Medea saves her kids: lost classics of Greek Tragedy"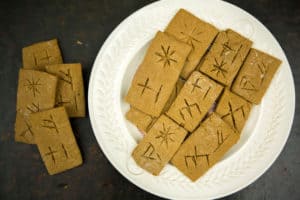 And now for something sweet and ancient. Cuneiform cookies from the University of Pennsylvania Museum of Archaeology and Anthropology. I love gingerbread and this is a very clever plan. I think even I can produce these! Click here for the New York Times "Cuneiform Tablet Cookies" 
A friend sent this link to the Smithsonian's article on Hypatia, a woman mathematician and philosopher in Alexandria who died in 415 AD. She came on the scene when Alexandria was in decline intellectually and economically. The famous library was gone. Civil and religious strife scarred the city's life. Hypatia had many students and a widespread reputation, but she suffered a horrible death because her pagan beliefs didn't sit well with the Christians and she was allied loosely with a powerful politician who didn't want to give up his power to the archbishop. Scorn for intellectual rigor, particularly when women are the intellectuals, and civil strife based on narrow-minded ideas and greed for power seem sadly relevant. So here's an article about a brilliant woman who went her own way. And paid a tragic cost. Click here for the Smithsonian Magazine "Hypatia: Ancient Alexandria's Great Female Scholar"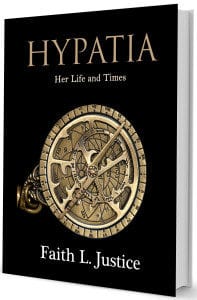 If you find her intriguing and want to know more, the person I know who's pursued Hypatia's life in detail is Faith Justice. Click here for her website where there are many posts about Hypatia and information about her book on Hypatia.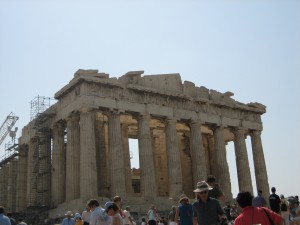 "And lift up what's best in humanity" Obama's reflections during his visit to the Acropolis in Athens. Nothing like the Parthenon to bring out the profound. Brief, inspirational video and post. Click here for Ekathimerini English edition "The Acropolis through Obama's Eyes"