I'm off to the Desert Sleuths Sisters in Crime WriteNow! Conference this weekend, so I'll set up my weekly roundup early. I'm looking forward to hearing Catriona McPherson and Timothy Hallinan. Catriona writes a 1920's mystery series—if you're looking for something fun to try!
Here are the spots on the web I found fun this week: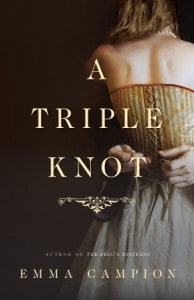 Pat Bracewell's interview of Emma Campion re her novel A Triple Knot. Sometimes interviews have a life of their own—intriguing and thought-provoking. This is one of those. Take a look. Campion writes about Joan of Kent—now there's some complications! Link here.
Religious diversity in Revolutionary America by Suzanne Adair on hfeBooks. Toss out all those myths of solidly Protestant America—this has always been a place of many religious views and personages. I loved this post, especially her reminder about the religious views of the Founding Fathers. They get weirdly misrepresented at times these days. Link here.
Unexpected elephant mosaic in ancient Israeli synagogue. Maybe a meeting w/ Alexander the Great? Link here.

Interview with Diana Gabaldon: Real links between historical fiction & unearthed ruins via National Geographic. One of the interesting points in this, how Gabaldon's use of carefully researched history enriches her fiction. Link here
5 worst book covers ever according to The Guardian. I think Princess Bride ties w/ Bell Jar as worst of these, although the Charlie and the Chocolate Factory is truly spookie! Link here

Find out what Sharon Kay Penman's been reading in her latest blog post–many of my favorite authors appear. I don't know how she has time to read so many books, but this is an excellent discussion if you're looking for something historical and good. Link here
A brief history of ale in Britain from Roman times. Love the photos of Oast Houses. Link here.