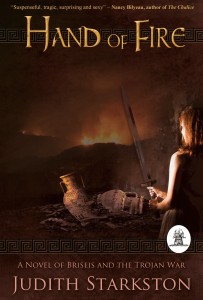 The Trojan War threatens Troy's allies and the Greek supply raids spread. A young healing priestess, designated as future queen, must defend her city against both divine anger and invading Greeks. She finds strength in visions of a handsome warrior god; will that be enough when the half-immortal Achilles attacks? Hand of Fire, a tale of resilience and hope, blends history and legend in the untold story of Achilles's famous captive, Briseis.
Hand of Fire will be published September 10, 2014.  It will be available for purchase on Amazon and all major online bookstores in September.
Read the first chapter…
Click here to get Book Club Discussion Questions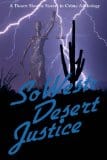 "A Season for Death" in SoWest: Desert Justice, short story published in the Desert Sleuths Sisters in Crime anthology, named one of the "Best Books of 2012" by Suspense Magazine.