The 2013 Historical Novel Society Annual Conference will be held in St. Petersburg Florida, June 21-23. To promote the conference, I'm hosting three interviews with authors who will be featured speakers at the conference. The first of these is with author Mitchell Kaplan. His historical novel By Fire, By Water has won numerous awards.
Bio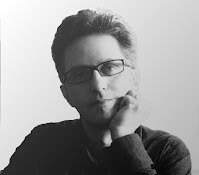 Here's what Mitchell says: "My father and mother were both university professors. One lived in Southern California and the other in Munich, Germany. I grew up proficient in the twin arts of reading books by the pool and visiting castles, medieval towns and opera halls. At Yale I majored in intensive English Literature.
Following college, I spent seven years in Paris reading Proust, Balzac, Flaubert, Baudelaire, Mallarme, Barthes, Foucault, Michel Butor, Julein Gracq, Albert Cohen, and everything else I could get my hands on. Through a series of fluke encounters, I became friendly with a number of writers and film producers, and ended up earning my baguette and onion soup by translating film scripts for producers looking for foreign investors.
With my fiancée, Annie, I came back to the States for my sister's wedding in Los Angeles. Lacking the funds to return to my "home" in France, I ended up taking a gofer job for a film production company. Two weeks into that job, I was promoted to the postion of "Promotions Coordinator" and then to assistant to the director. A few films later, Kirk Dougas hired me to perform a similar function in his company.
Annie and I wrote several spec scripts together and sold a few. We were also hired as script consultants by several writers and producers. Eventually, we moved from our apartment in Beverly Hills to a big house on a lake in the mountains. I learned to fly a plan and purchased a Piper Archer II for the purpose of commuting to L.A.
I had always longed to be a novelist. For many reasons, the "factory" culture of the film industry was never my culture. However, I did learn a great deal about dramaturgy. Finally, I told my family I was ready to walk away from all of it and begin my long-dreamed-of career as a novelist. Despite the risks, my wife and children gave me and my aspirations their blessing.
I spent six years researching and writing By Fire, By Water. I'm now at work on my next novel, which deals with the conflict between the Roman Empire and Judea, and the "parting of the ways" between early followers of Jesus and those Jews who followed the teaching of Yohannan ben Zakkai (John, the father of post-Biblical Judaism) in the first century AD."
Please visit his website for more information.
About his book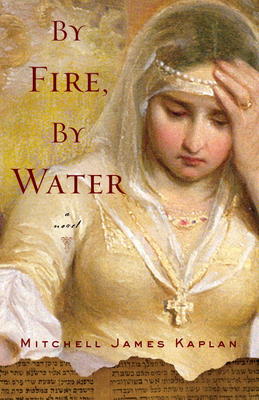 The historical novel, By Fire, By Water tells the heartbreaking story of Luis de Santangel, the courtier who convinced Queen Isabella to sponsor Christopher Columbus's voyage of discovery in 1492. Combining a passionate love story with a religious mystery, By Fire, By Water closely follows historical events during a troubled time, when the medieval social order was collapsing.
Book Awards for By Fire, By Water
Winner of many awards including: 2011 Independent Publishers Book Award Gold Medal/Historical Fiction; Foreword Magazine Book of the Year Award (BOTYA) Bronze Medal/Historical Fiction; Amazon Kindle "Editor's Pick" November 2011; Goodreads Choice Award; Eric Hoffer Award Honorable Mention/General Fiction; Book of the Year Jewish Communities of Philadelphia, Houston, Portland, and the State of Delaware.
Interview with Mitchell Kaplan, author of By Fire, By Water
What got you first interested in historical fiction?
It certainly wasn't an interest in history per se, as taught in high school. I found history classes boring. Names, dates, and events don't mean much to me except through the lens of human experience.
That said, I've come think of nations and cultures as "collective individuals," as characters with personalities, ambitions, and neuroses. Conflicts and other negotiations between peoples and nations acquire meaning for me when looked at this way.
Overall, I am primarily interested in who we are, where we are, how we got here, and where we're headed. In my writing, I attempt to explore these questions, either directly or by implication.
For you, what is the line between fiction and fact?
For me, writing a historical novel is a search for truth. I don't define truth as being equivalent to facts. Truth is much larger, encompassing human experience and possessing a form that makes sense, both emotionally and intellectually. The historical novelist digs through the record in search of that form. What we call "history" is really a rough draft of the historical novel.
Where do you feel historical fiction is headed as a genre?
I don't feel that historical fiction is a genre, at least not in the same sense that mystery, science-fiction, and romance are genres. Those forms involve well established conventions such as the centrality of a detective, futuristic technology, or lovers, that don't constrain the historical novelist. A historical novel is just a novel. Even the present, after all, is a period in history. Why aren't novels set in the present called "historical?" None of this nomenclature makes much sense to me. So to answer your question, I think the prestige of well-done historical fiction will continue to grow as both authors and readers accept that it is not really a "genre." (For better or worse, the term "genre" is often used pejoratively, no matter how brilliant the writer may be.)