The 2013 Historical Novel Society Annual Conference will be held in St. Petersburg Florida, June 21-23. To promote the conference, I'm hosting three interviews with authors who will be featured speakers at the conference. The second of these is with author Deborah Swift.
Bio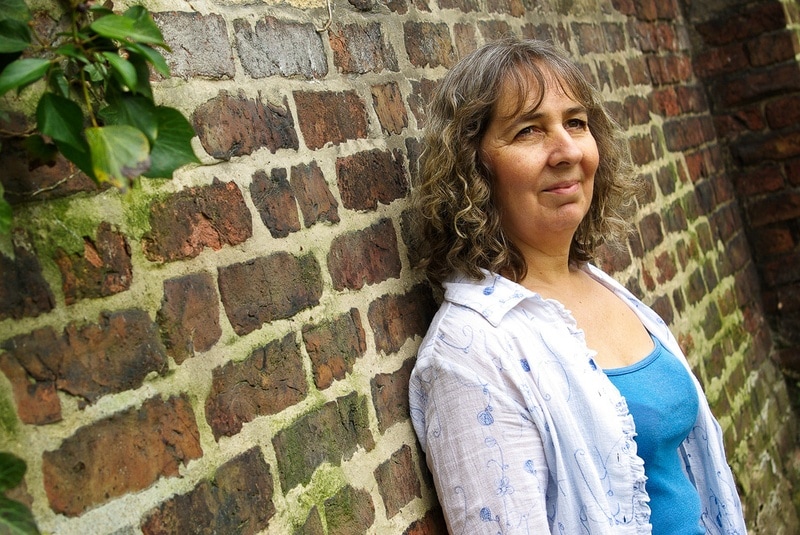 Deborah Swift is a novelist and poet from a small village on the edge of the English  Lake District. She says of herself: "My writing is strongly influenced by my previous career as a set and costume designer for film and television. I enjoy conjuring a whole world for the reader, a world that has been lost to us, or perhaps one that never existed except in myths and stories handed down to us by our parents or grandparents. I am fascinated by history and storytelling, and love to hear stories told live."
Go to Deborah Swift's website for more information.
About her most recently published book The Gilded Lily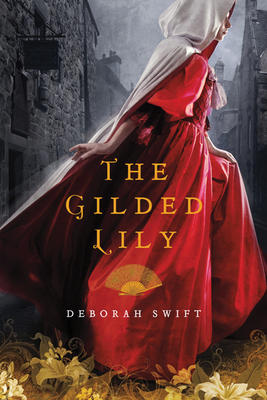 Sadie Appleby has lived all her life in her small village. One night she is awoken by her older and bolder sister, Ella, who has robbed her employer and is on the run. The girls flee their rural home of Westmorland to head for London, hoping to lose themselves in the teeming city. But the dead man's relatives are in hot pursuit, and soon a game of cat and mouse begins. Ella becomes obsessed with the glitter and glamour of city life and sets her sights on the flamboyant man-about-town, Jay Whitgift. But nothing is what it seems—even Jay Whitgift. Can Sadie survive a fugitive's life in the big city? Set in London's atmospheric coffee houses, the rich mansions of Whitehall, and the pawnshops, slums and rookeries hidden from rich men's view, The Gilded Lily is about beauty and desire, about the stories we tell ourselves, and about how sisterhood can be both a burden and a saving grace.
Interview with Deborah Swift
What got you first interested in historical fiction?
As a child I had parents who ran an antique shop, so there were always interesting old artefacts hanging around our house on their way to being sold. I remember getting very attached to a japanese netsuke of a sleeping horse, and my father having to almost prise it out of my hand to take it back to the shop where it belonged. Later in life I trained as a set and costume designer for theatre and TV and always loved the research aspect of my work. So I guess I have always liked looking into the past.
How do you find the people and topics of your books?
Sometimes characters come from research, or sometimes from a storyline which simmers in the back of my mind, usually prompted by a 'What if?' question. I then try to find a context in which the question can be explored to maximum effect, and I like the distance that a historical setting brings. My task is then to make the past feel as if it is the present.
Do you follow a specific writing and/or research process?
I do general research and then write a first draft. The second draft is much more thoroughly researched because by then I know exactly which areas I need to know in depth. Subsequent drafts go even deeper, so the history and the story become entwined as the story develops.
For you, what is the line between fiction and fact?
What is a fact is hard to verify as even diarists such as Pepys have their blind spots. For me, I owe it to the reader to be as accurate as possible and to give an author's note if I have moved away from the generally accepted history. However, the line is an ever shifting, ever blurring entity that changes over time. A few months ago we might have thought Richard III's bent spine a myth. Now we have a different view.
Is there an era/area that is your favorite to write about? How about to read?
I like writing about seventeenth century England because it one of the times of the most upheaval and change, and the English Civil War and its aftermath affected every level of society. I also like to write about ordinary people who have led extraordinary lives.
What are your favorite reads? Favorite movies? Dominating influences?
You cannot be brought up in the English school system and not come across Charles Dickens or William Shakespeare. The study of these giants at school had an indelible effect on my appreciation of character, plot and dialogue. I must have seen countless adaptations of Dickens on film or TV and they always seem to work; likewise it is hard to kill a Shakespeare play, because no matter how badly done, the writing and dramatic structure shines through.
Is there a writer, living or deceased, you would like to meet?
I'd love to meet Homer.(If indeed he existed!) The Odyssey has shaped our idea of journeys and quests for adventure ever since. I'd team him with Cormac McCarthy who had a very different view of journeying in The Road, and with Robert Frost who wrote the poem "The Road not Taken." It would be like an HNS panel on how to survive the road through life!
What book was the most fun for you to write?
I loved writing them all. I enjoyed my most recent, A DIVIDED INHERITANCE (Out October 2013) because it took me to Seville to do my research, and I was able to enjoy the fantastic Moorish architecture and the Flamenco culture of Spain. It also enabled me to enter the fascinating world of the swordsmith.
Can you tell us about your latest publication?
The Gilded Lily is about sisters on the run in the dark alleys and rich mansions of Restoration London, just before the Great Fire. It is about the pressure to be beautiful, the pressure to move upwards in society, and what these ambitions might cost.