A.


In the category of odd but interesting archaeological finds: Bronze Age sheepskin discovered in UK cist burial. 1st time prehistoric body found wrapped in fleece in UK. Link here.
.
.
B.
I came across this interesting website of Arabic Literature in English: American University in Cairo's Press which has lots of Arabic writers in English translation with all kinds of fiction, including a number of historical fiction authors, and poetry and other literature. If this is an angle to understanding the Middle East that intrigues you, this might be a good website to explore. Link here.
C.
Ever wondered what happened to Adele Hugo after all Victor Hugo's troubles? Wow! It's one soap opera story. Post by Elizabeth Caulfield Felt on the website, English Historical Fiction Authors. Link here.
D.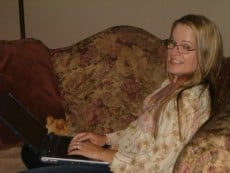 A thoughtful post by Cynthia Robertson on the writing life & finding you have the stamina to get it done, and what's happening in the writing community. Link here.
.
.
E.
216 artifacts looted from Egypt's Malawi Museum recovered. Among them a bronze statuette of the bird god of wisdom. The museum is relying on the voluntary return of items. Link here.
F.
The Strange Life of Elizabeth Barton & her condemnation of Henry VIII. Famous for her prophecies before Henry tried to divorce Katherine, her life became far more politically charged once she publicly stated God's opposition to Henry's actions. Interesting to track which people believed her prophecies were legitimately from God and when that view of her began to shift. Nancy Bilyeau's in depth discussion on Judith Arnopp's blog. Link here.
G.


Apparently the Iliad is still in live performance on Cape Cod. I love this! The bardic tradtion carries on in a new form. Link here.