I had a busy week working on edits for my own upcoming book, so my list of favorites from the web this week is short. I'm guessing I missed some good stuff…
A.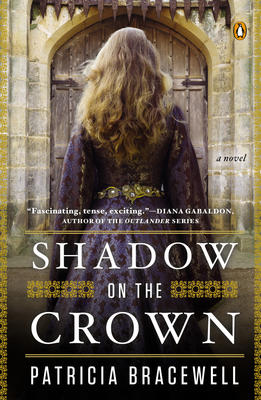 "Luxurious, evocative yet dark" One of my favorite book blogs, For Winter Nights, reviews a wonderful writer: Patricia Bracewell's Shadow on the Crown Link here.
But best of all, for all of you in Arizona, Patricia will be speaking at the November 2 meeting of the Arizona Historical Novel Society, 1-4 at my house. See you there!
.
.
.
B.
There's a new book review website that launched this week. Check it out. I anticipate lots of great reviews and book-related posts on this new website spear-headed by Paula Lofting and Stephanie Hopkins. I grabbed a couple of their debut posts:
Day 2 of the Review Group: Interview with Judith Arnopp. Link here.
Day 5 of the Review Group has Simon Stirling stirring up more Shakespearean controversies—this time regarding Shakespeare's death. Was it murder? Link here.
C.



A very cool archaeological breakthrough. Sourcing obsidian artifacts in only 10 seconds with handheld device at archaeological sites. Obsidian, naturally occurring volcanic glass, is smooth, hard, and far sharper than a surgical scalpel when fractured, making it a highly desirable raw material for crafting stone tools for almost all of human history. Every volcano has a "fingerprint." Sourcing moves from "white lab coats" to "muddy boots." Did you know they still use obsidian in modern surgery? Tracking origins of materials reveals trade routes and the range of contacts between ancient peoples, so this is significant, especially as obsidian is often present at a site. Link here.