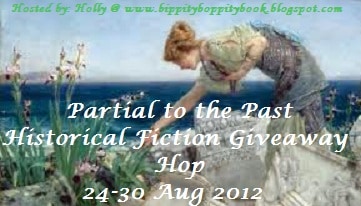 I am giving away four copies of Rubies of the Viper and participating in a blog hop.
AND THE 4 WINNERS ARE: DEBRA BROWN, RENEE, MICHELLE OF THE TRUE BOOK ADDICT BLOG, AND SUZ READS!
GIVEAWAY CONTEST RULES
To enter my giveaway contest, leave a comment below. Be sure to give your correct email so I can contact you if you win. If you post a link to this blog on facebook, twitter, or elsewhere (and let me know in a comment), I'll throw in 2 entries for each link. No other hoops to jump through.
BLOG HOP TOUR
To visit other blog giveaways of historical fiction
Many thanks to Holly of Bippity Boppity Book blog for setting up this fun event. Her blog is a great place to find historical fiction reviews.
REVIEW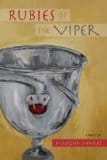 Rubies of the Viper is a genuine gem of a mystery set in Rome during the reigns of the Emperors Claudius and Nero. It's full of exciting suspense and beautifully developed characters. Marks's rich portrayal of Roman life is delightful and gruesome in turns—just as a good Roman mystery ought to be. We get the grace, the violence and the perversion that was imperial society revealed through a spell-binding tale.
The heroine is a fictional woman named Theodosia Varro, who at the opening of the novel has inherited a vast fortune, including the beautiful villa where she spent her happy childhood—only she hasn't seen the villa in years because she's been stuck in poverty in the Subura, a Roman slum, banished there by a villainous brother. She isn't sad her brother was stabbed through the heart outside a brothel, but she doesn't want to suffer the same fate, and she suspects there's more to her brother's murder than the official line that it was a robbery, especially since he wasn't robbed.
Her brother's close friend Otho warns her to beware the slaves at the villa—they are probably out to murder her. But Theodosia has had an unusual life, and she discovers her slaves are more likely to be her friends than her killers. The sons of the best Roman families want to marry her, although Otho and Vespasian's son, Titus, are her favorite suitors. She's the richest catch around even if she had a Greek mother and displays some decidedly inappropriate behavior for a patrician lady. She's lonely with only slaves for company, but taking a husband means handing over her fortune and her freedom to a man. Does she want to? Otho keeps reminding her she isn't safe without a husband to protect her. And he certainly turns out to be right. But figuring out where the danger arises from and keeping the people she loves safe will turn out to be much harder than picking a husband.
And those rubies of the viper? They first appear on a beautiful but sinister set of goblets in her villa, a recent acquisition of her brother's—an odd decorative choice that you'll want to keep your eye on. You know how politicians and wealthy businessmen sometimes get so power hungry that it spills over into sexual power plays and other forms of violence? Well, the Romans were especially prone to such carryings on and Marks is a master at weaving in the evil in surprising and unexpected ways.
While you're gobbling up the story, you'll especially enjoy vivid life in the villa, lusciously described to an extent that you'll feel you've been there. Marks has also depicted the grimmest side of Roman life—the thousands of slaves that subsisted on each of the big "corporate" farms that grew up once Roman senators bought out all the small independent peasants up and down Italy. I've never seen anyone try to bring this side of Roman history to life in fiction before. Here again, Marks does an outstanding job.
There are moments in the plot where I wondered why Theodosia didn't take this action or that to escape her troubles, a few stretches of believability, but overall this is a great read for all lovers of Roman mystery. I couldn't put it down.