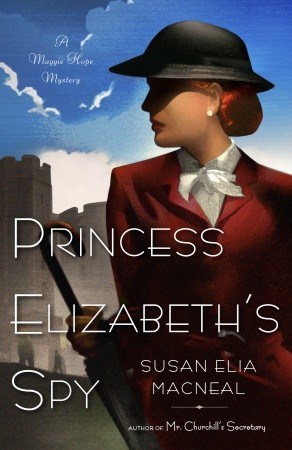 Susan Elia MacNeal, whose latest Maggie Hope book, Princess Elizabeth's Spy has just been published, joins me in great interview. Find out about dungeon bomb shelters and why betrayal is on Susan's mind.
Judith: You excel at creating a vivid sense of place in history, whether Windsor Castle or Churchill's war rooms, etc.. As you researched the details to build those portraits, what discoveries most surprised you? Was there one historical detail you just couldn't get into one of your books but really wanted to?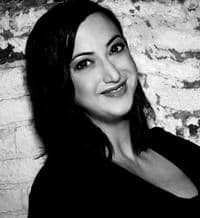 Susan: Thank you so much, Judith! And hello, everyone. I had a wonderful time researching the town of Windsor and Windsor Castle for Princess Elizabeth's Spy.
I think one of the things that both surprised and delighted me most was that Princess Elizabeth and Princess Margaret and the staff really did use the Castle's former dungeons as a bomb shelter, and that they brought down beds and a change of clothes. There was even a small portable stove, where people could make tea. I loved the idea of Nazi planes flying overhead, and everyone taking shelter in these ancient dungeons — but sitting and having a proper cup of tea.
One of the details I wanted to use but didn't, is that there's allegedly a tunnel under Windsor Castle that leads to one of the pubs in town, on Church Street. Supposedly, Charles I used the tunnel to visit his mistress, Nell Gwynne.
Judith: To what extent did these discoveries from your research lead to plot or character developments? What is the relationship for you between your research and your writing?
Susan: One of the books I relied on for research for Princess Elizabeth's Spy was The Little Princesses: The Story of the Queen's Childhood by her Nanny, Marion Crawford. I was really surprised by some of her observations about working for the Royal Family at Windsor Castle during the war. She said it was "like living in a museum" and terribly cold in the winter. King George and Queen Elizabeth were very strict about rationing, so even the Princesses and their staff had to make do with, for instance, one egg per week. A lot of the girls' time was spent knitting for soldiers and they could hear the German Messerschmitts and Heinkels fly by overhead, on their way to attack London.
Wartime life at Windsor was not at all glamorous, and I think that informed the way I portrayed both the Princesses and the Castle staff — these weren't spoiled people who were able to escape to a castle, but real people doing their duty during wartime and making the best of challenging circumstances.
Judith: You build an endearing portrait of Princess Elizabeth. How did the English people view the royal family in the period of your books? How has that changed and how do you feel about that?
Susan: During World War II, there was much public affection for the Royals. After all, many of their advisors wanted them evacuated to Canada, but the King and Queen refused to leave their people in Britain. They even stayed in London, at Buckingham Palace, during the week, even during the Blitz. They did agree to evacuate the Princesses to Windsor ("an undisclosed location in the country"), which was something many London parents of all social classes did.
Princess Elizabeth made a radio address, her first public speech, to the other children of Britain who were evacuated to the countryside during the Battle of Britain. She ends with: "Before I finish I can truthfully say to you all that we children at home are full of cheerfulness and courage. We are trying to do all we can to help our gallant sailors, soldiers and airmen, and we are trying, too, to bear our own share of the danger and sadness of war. We know, everyone of us, that in the end all will be well; for God will care for us and give us victory and peace. And when peace comes, remember it will be for us, the children of today, to make the world of tomorrow a better and happier place…. Goodnight, and good luck to you all." Link to Elizabeth's speech
Buckingham Palace sustained bomb damage during the Blitz, and the chapel was destroyed. Queen Elizabeth (who we knew as the Queen Mum) famously said, "I'm glad we have been bombed. Now I can look the East End in the face." The Sunday Graphic reported: "The King and Queen have endured the ordeal which has come to their subjects. For the second time a German bomber has tried to bring death and destruction to the home of Their Majesties…When this war is over the common danger which King George and Queen Elizabeth have shared with their people will be a cherished memory and an inspiration through the years."
Judith: It seems to me that Princess Elizabeth's Spy plays on many kinds and levels of betrayal. How did that theme come to be so important to your book and what do you hope readers take away on the idea of betrayal?
Susan: Maggie Hope started out in Mr. Churchill's Secretary as someone very sure of herself, her abilities, and her view of life. She's a mathematician and sheltered, so she's in many ways quite literal. And, of course, very young.
During Mr. Churchill's Secretary and now Princess Elizabeth's Spy, Maggie learns to let go of many of her expectations of how life "should" be, including how people behave. She learns people are a lot more complex than even the most challenging mathematic formulae — something she struggles with.
Yes, Maggie's betrayed, but she's also learning (as we all do) that the childhood versions of things we're told really aren't necessarily the whole story, and that people and life are a lot more complicated. Yes, people can love you and lie to you, too. People can love you and yet may not have your best interests at heart. Becoming an adult is being able to understand that without succumbing to bitterness and cynicism.
One of the things I grappled with in my personal life, which became part of the book, is that we recently discovered my husband's father faked his death. Yes, he faked his death, allegedly in a car accident, in 1963. My husband grew up thinking his father had died. A few years ago we discovered that his father really didn't die, but faked his death, remarried, had another son, and was living about an hour away.
His father died in 2001, so my husband never had a chance to confront him, talk to him, ask him his side of the story, although he is friendly now with his half-brother.
I suppose that's also one of the reasons betrayal and reconciliation have been on my mind.
Judith: What's been most fun and most challenging as you write and market books?
What's been most fun for me has been realizing people actually read my little books and many have great affection, as I do, for the characters. I love meeting readers, and have become friends with quite a few people through the series, which is incredible.
The most challenging thing for me is dealing with the business side of being an author, and all the things that requires. I feel like I have to be especially protective of my writing time, which is a challenge, especially since I'm also a work-from-home mom of a seven-year-old, and married to someone who also has a demanding career.
Judith: What project is next for you?
Susan: Well, as Princess Elizabeth's Spy is released, the third book in the series, His Majesty's Hope is going through copyediting. So I'm simultaneously supporting Princess Elizabeth's Spy, working on the edits for His Majesty's Hope, and writing the fourth, yet unnamed book in the Maggie Hope series. And I'm a wife and mom — so things can get a little crazy. But I'm incredibly lucky to be doing what I want to do, and I do remember to breathe and say thank you!