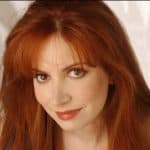 As part of the build up to the 2017 Historical Novel Society Conference in Portland, Oregon in June, I'm featuring an interview with one of the speakers, Leslie Carroll, who also contributed as program chair for the conference. You can find interviews and other features for the conference on the Historical Novel Society website.
If this post encourages you to attend the conference, click here for the conference website.
I'll be there, also. Here's the info about the panel I'm participating in:
MYTHIC TRADITION AND LEGEND VS THE HISTORICAL RECORD
[Amalia Dillin/Carosella, Libbie Hawker, Kate Quinn, Judith Starkston; moderator: Margaret George]
Writing historical fiction set within myth and legend poses some intriguing issues today. To what extent do fantastical elements belong in myth-inspired historical fiction? When considering the sexual and racial diversity of the past, how can we contradict the popular white-washed version that often builds around legendary icons? It seems time for writers of the mythic traditions in historical fiction to bust some stereotypes and in the process hit some historical high notes.
Leslie has written both historical fiction and highly entertaining nonfiction. She's taken on some women near and dear to my heart, like Helen of Troy. So she's a welcome visitor. Here's what she had to say:
You are the Program Chair for the 2017 Historical Novel Society Conference in June in Portland. Was there a guiding theme for choosing panels? What went into choosing this year's presenters?
Our Call for Proposals listed a few guidelines for themes we were interested in seeing at HNS2017 in Portland. We sought to showcase diversity both within the historical fiction genre and among its authors and fans. At the North American HNS conferences, attendees submit their own proposals: the board does not select or "cast" them ahead of time. I brought to bear my years of experience as an artistic director/actor-manager of a professional Off-Off-Broadway classical theatre company in New York City, viewing the HNS Conference as a big show. Because theatre is all about the diversity of its subjects and performers, I sought a "big tent" approach to historical fiction, drawing on our subgenres of historical mystery, historical romance, historical crime/thriller, young adult historical fiction; race and diversity in historical fiction; and double narratives across time periods.
On behalf of the HNS2017 board, my Program Committee also asked for proposals on Trends and forecasts: what's true and what's new in publishing and marketing of historical fiction; and on Diversity in historical fiction, such as gender fluidity, unusual protagonists, and non-European settings.
Additionally, I came up with some new programming for HNS2017 and asked for proposals to fit a track I developed called "The Writer's Process: Summoning the Muse." We ended up with a day-long track of 5 consecutive hour-long sessions on Friday (some of which are interactive), on using Scrivener and Aeon, as well as pitching, researching, and revising your novels, plus techniques on how to cope with those inevitable rejection letters! Attendees can go from one to the other, hour by hour, or attend sessions à la carte.
Our intimate Koffee Klatch sessions have proven popular at past conferences, so I dialed it up a notch with the idea of offering historically themed Koffee Klatches hosted by an author or two writing in a specific era or discussing a specific historical topic. This gave people the opportunity to let their imaginations run wild; and gave us the freedom to greenlight several proposals for smaller, more intimate sessions on a wide variety of topics. At HNS2017 over the two full days of Conference programming, we'll have nearly 3 dozen themed KKs, in addition to the 4 or 5 sessions (panels or presentations) per hour in larger breakout rooms.
We are also reprising our Blue Pencil Café, where established published authors mentor aspiring or burgeoning authors by critiquing the opening 10pages of a manuscript. For the first time, we'll have quiet rooms dedicated to the BPC and specific time slots for sign-up ahead of time.
HNS2017 also inaugurates a Readers' Festival, which will be open to the Portland community. Our Call for Proposals asked for proposals on topics with special appeal to readers, so the Readers Festival features special programming with them in mind, including 4 panels and a large format Koffee Klatch, plus as an interview and Q&A with our two guests of honor (Pulitzer Prize winner Geraldine Brooks; and David Ebershoff, acclaimed author of The Danish Girl), followed by our Conference Book Signing with our Guests of Honor and 120 published authors. I should note that registered conference attendees may also attend Readers Festival events at no additional charge.
Other than special evening events, such as our "Hooch through History: from Mead to Martinis"—a tasting flight across the centuries—[additional charge] and the entertainment at our "Hellfire at HNS" after-party on Saturday night that follows our traditional banquet, the only programs that were selected in advance are those being taught by the Preconference Academy instructors. All Preconference Academy classes take place on Thursday June 22, and there is an additional fee to attend them.
For the general conference sessions, more than 220 proposals were submitted over a two-month period. A committee of four authors reviewed every proposal, working from the same set of criteria when it came to the selection process. No committee member involved in a proposal could vote for him or herself. This is our largest conference ever; two full days of programming, plus a full day of Preconference Academy classes. Moreover, the Portland Hilton boasts the largest event space (number of breakout rooms) HNS has had to date; and still our Program Committee was spoiled for choices. Competition was fierce; only about 25% of the proposals submitted were selected.
You have written fiction about women as diverse as Helen of Troy, Mary Robinson, Emma Hamilton and Marie Antoinette. Is there a common thread that drew you to these disparate heroines? Or something else entirely that focused your writing on these women?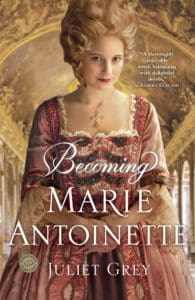 I've established a niche writing about scandalous (and fallen) women, which is something that all of my heroines have in common. I've always been fascinated—and angered—by the double standard, both in our society, and in literature, that a man who behaves outside of certain "acceptable" societal "norms" (let's choose adultery or premarital sex, for example), may be labeled a rogue or a rake, or is just sowing his wild oats (or just being a man!) whereas a woman is castigated—or cast out of society—for the same behavior, even though the circumstances that led to her choices often remain unexamined or ignored. She may be trapped in a violent or otherwise unsuitable marriage, have been compromised when a teen, etc. And never mind the fact that, well, maybe she fell in love with someone else while she was in an arranged marriage not of her making. I view these women through the eyes of their own societies and must tell their stories by those standards; I can't make the mistake of imposing our contemporary values or options on those of their respective eras.
From Helen of Troy to Marie Antoinette, and every heroine in between, I wished to vindicate these vilified women. By telling their stories from their points of view, I gave them back their voices—the voices that were taken from them by historians, biographers, and propagandists. Good God—even today people still believe that Marie Antoinette uttered the tone-deaf words "Let them eat cake"—and it's just not true! If I had a nickel for every time one of our journalists or politicians misquotes her, I wouldn't need a royalty check!
Which of your books was the most fun to write and why was that? Is there a black sheep that gave you a particularly rough time?
 I get reluctant to choose a favorite, as I become completely immersed in each of my books. Each is my favorite as I am working on it, and each is a passion project that touches me for a specific emotional reason.
The only "black sheep" might be the one book I received a commission to write. Because the publisher wanted to release it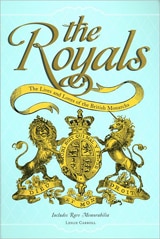 around the time of the royal wedding in 2011, I had only two months to write my first draft: and the book was to contain the entire royal history of England—with a finite word count! I was also under contract with two other publishers to write 2 other titles at the time (one historical nonfiction, and one HF), so I had a crazy schedule. The publisher of the commissioned book switched editors on me shortly after I began to write it; and some of her line edits resulted in alterations to the facts, which necessitated further revisions from me. The book is heavily illustrated; and although I was the author of the text, I did not select the images, some of which would not necessarily have been my first choice. But for copyright reasons (in some cases the first choice not being available for licensing, or out of the book's budget for the publisher to do so) a different image was published. It was upsetting when some reviewers dinged me for selecting those images (although someone else is clearly credited in the back of the book for choosing the portraits and photos of the royals.) But just as in the Theatre, where we say "a bad dress rehearsal makes a great show," the book did end up as a gorgeous package.
A lot of your work, including your most recent book, has been in nonfiction, bringing your readers the inside scoop on some of the more entertaining aspects of royal lives from the past and present. What are the challenges of making nonfiction fun to read and what draws you to nonfiction writing? Got a favorite anecdote from royal history found in one of your books?
I've not had a challenging time writing nonfiction—except when there's slim pickings available to research some of my subjects. My research is just as vast in scope as it is for my historical fiction. I typically read at least 60 books and countless articles, in print and online, for each book I write. With my nonfiction, my aim is to make history accessible by humanizing the people I profile. After all, royals are just like the rest of us—with family struggles, sibling rivalries, backstabbing friends, untrustworthy coworkers, and crises of conscience—royals just have nicer clothes and pricier jewelry! And when I visit book groups and talk to readers who are just as passionate about various royals as I am, we're all talking about, e.g. Anne Boleyn or Queen Victoria, as if we knew them personally. Because my nonfiction, while it is thoroughly researched, does indeed tonally have an "inside scoop" feel to it. And that does draw readers into the real life stories of these royal figures. The takeaway is that real life is stranger, more exciting, and in fact a lot sexier than the faux versions they see on TV!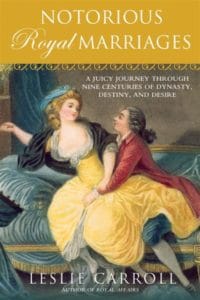 I have several favorite anecdotes from my nonfiction royal books. Writing about the marriage of Marie Antoinette and Louis XVI (and discovering through my research on them for Notorious Royal Marriages just how propagandized they were!) inspired me to tell their story—from Marie Antoinette's POV, so that I could set the record straight. As I needed to get inside their heads, to show their thoughts and emotions, of course I had to write it as a novel. And because there was so much to tell, especially how Marie Antoinette ended up the despised queen, blamed for all of France's ills (you'd be surprised how many people don't realize she wasn't French to begin with; and that it took a complete, literal, "makeover" to prepare her to become dauphine)—it took a trilogy to fully tell her story, to show how events unfolded over time. I never wanted to write just a single 300-pg novel, which would have only skimmed the surface of her tumultuous life ended up as "the greatest hits" of the life of Marie Antoinette—from heedless to headless.
Another favorite anecdote from royal history is that (and TV viewers got a somewhat watered down version of this) young Queen Victoria was a very sexy and passionate young woman, as well as a prolific diarist. The pages of her diary on the morning after her marriage to Albert rhapsodize over the delicious, not-to-be-believed sensation of, well, the romance or the wedding night, and losing her virginity. Albert was everything to her: her nine kids—not so much. Victoria also doesn't mince words about how much she hates the entire concept of pregnancy, as well as babies in general, "with the little frog-like action" of their kicking limbs.
Since you write under different pen names for various genres/periods, fiction vs nonfiction, give us all your names and what style of book we can expect under each name. What writing project are you currently working on and what is exciting you about that project?
The industry has undergone such an evolution since I was first published in 2002. Digital publishing/e-books didn't exist. Self-publishing only existed at the time as "vanity press" titles. Sometimes I feel as historical as my heroines.
My first two titles were published under my own name in mass market as "romantic comedy" for Ballantine—and then I moved to HarperCollins, published in trade paperback—what was known at the time as "Chick Lit,"—except that all seven of my contemporary novels set in NYC (both for Ballantine and for Harper) were neither strictly Romance nor Chick Lit because of the plots, characters' ages, and subject matter. So I categorize these seven novels as "women's lit"—which may be just as silly because books are for everyone and readers shouldn't be boxed into categories. But I was once told that categories were helpful for bookstores, so that they knew where to shelve titles.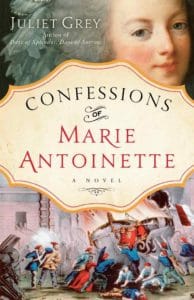 My first historical fiction (the novels about Helen of Troy, actress/royal mistress/feminist Mary Robinson, Emma Hamilton (Lord Nelson's lover); and By a Lady—a time travel featuring Jane Austen in a supporting role) was published under the pen name Amanda Elyot (chosen for the two principal characters in Noël Coward's Private Lives). My recent historical fiction is the Marie Antoinette trilogy (Becoming Marie Antoinette; Days of Splendor, Days of Sorrow; and Confessions of Marie Antoinette) written under the pen name Juliet Grey.
Under my own name I've had a series of historical nonfiction titles about the loves and lives of European royalty published by Penguin, as well as a "coffee table" book on the English monarchy titled The Royals that was commissioned by Sterling, the publishing arm of Barnes & Noble.
I have a few projects that I'm working on, but as they are in their infancy, I'd prefer not to discuss them now.
I have another career as well. Under my own name I'm an award-winning audio book narrator, specializing in Historical Fiction. For performers, audio narration is an art in itself, and it enables me to marry my career as an actress with that of novelist, as I understand better than many other actors who narrate, what novelists are thinking and what they require from a winning narration, as well as a thorough knowledge of various historical eras. So I'm not thrown by strange vocabulary and terminology; I've written about those things myself so I'm able to to transport the listener into the story even more deeply because I know that world as well as the author does. Narrating audio books—particularly historical fiction—is one of my favorite things in the world. Give me lots of hot tea with honey, chicken soup, a fantastic novel to narrate, and my husband to come home to every evening, and I'm the happiest woman around!
Please visit my website at www.lesliecarroll.com where you can browse my 21 titles, organized by author name and genre, with synopses, excerpts, and reviews.